Simple project I made out of boredom, A Text adventure written in c#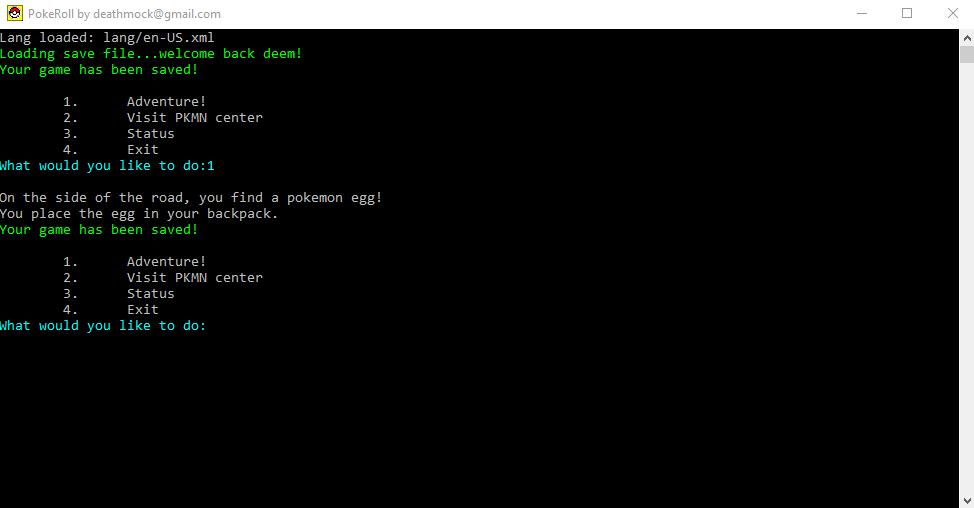 Source Code: https://github.com/deathmock5/PKMNRoll
Simple, playable, kinda fun.
Features:
Upto Gen6 added.
Infinite level scaleing.
All gyms added
ToDo
Add new gens
Add a better combat system, using ivs, evs, and takeing moves into account.
Add evolutions.
Finish the PC storage system.
Make the gameplay alittle more fun.
Add additional events.
Trading
Future
Convert it to a web based game. And add a MUD TTL interface.